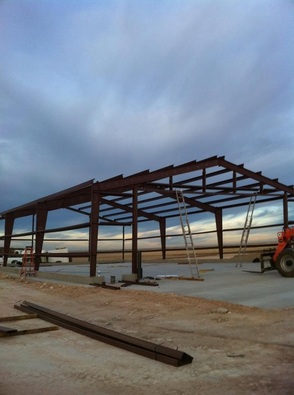 Thriving Company Established in 2007
Premier Construction is a thriving company established in 2007 by Gary Floyd.
The company is co-owned by Doug Conder.
Premier Construction was formed to do construction projects in the Texas Panhandle area.
Gary has almost 37 years of construction experience. He has done a variety of construction work including homes, office, commercial, industrial and agricultural projects.
A major part of his work revolve around design-build projects involving architects, engineers, and designers if needed, and ensuring that the project meets the specific needs of the customer.
Gary is a native of Amarillo.
Doug has 37-year experience in construction accounting. He also has other expertise.
Doug's wife, Denise too, is involved in the day-to-day operations of the company.
Together they ensure that the company obligations to suppliers and sub-contractors needs are met. They also make sure that the bills are cleared promptly.
They are residents of Amarillo.
At Premier Construction, we strive to provide quality construction services, at affordable rates.
Premier Construction takes up new construction work.